Upcoming: Feminine Pursuits #2!
Title: The Care and Feeding of Waspish Widows
In this historical f/f romance you'll find:

a grumpy widowed engraver working far too hard to keep her print-shop going until her son is old enough to take over

a middle-aged lady beekeeper who goes striding about in trousers and loves bucolic poetry

a Queen on trial in Parliament and the press

luxuriant English gardens with extremely naughty statues

satirical ballads about tight pants

… and more than you probably ever wanted to know about early 19th century beekeeping!
For future updates, including cover reveals, excerpts, and release dates, sign up for my newsletter: www.tinyletter.com/OliviaWaite
The Lady's Guide to Celestial Mechanics
Book one in the Feminine Pursuits series!
As Lucy Muchelney watches her ex-lover's sham of a wedding, she wishes herself anywhere else. It isn't until she finds a letter from the Countess of Moth, looking for someone to translate a groundbreaking French astronomy text, that she knows where to go. Showing up at the Countess' London home, she hoped to find a challenge, not a woman who takes her breath away.
Catherine St Day looks forward to a quiet widowhood once her late husband's scientific legacy is fulfilled. She expected to hand off the translation and wash her hands of the project—instead, she is intrigued by the young woman who turns up at her door, begging to be allowed to do the work, and she agrees to let Lucy stay. But as Catherine finds herself longing for Lucy, everything she believes about herself and her life is tested.
While Lucy spends her days interpreting the complicated French text, she spends her nights falling in love with the alluring Catherine. But sabotage and old wounds threaten to sever the threads that bind them. Can Lucy and Catherine find the strength to stay together or are they doomed to be star-crossed lovers?
(Previously published as Color Me Bad)
It's been ten years since Hecuba Jones last burgled her way into a darkened house, but how else can she recover the lost paintings of her artist mother? She manages to find the Earl of Underwood's study and the four paintings she's searching for--but just when she is about to make off with her prizes, she is discovered by the earl's sardonic younger brother. John Rushmore has all but given up on his talents as a painter, unable to recapture the passion of earlier days. He is thrilled to have his boredom leavened by the appearance of a redheaded thief--and even more delighted to be introduced to her the following night in an elegant Society ballroom. Miss Hecuba Jones is prickly and suspicious and absolutely irresistible. She's also an inspiration. Before long John finds himself working deep into the night to try and capture the feverish, erotic visions she provokes. Soon, they reach an agreement. John will trade the four paintings she attempted to steal for four portraits of Hecuba herself. Intimate nights and candlelight soon transform artistic pleasures into physical ecstasy--but old family secrets and a blossoming scandal threaten to shatter their fragile liaison.
At His Countess' Pleasure
The working title for this book was: I Pegged and Earl.
Anne Pym and Simon Rushmore are still reeling from the scandalous marriage of Anne's cousin to Simon's brother. But Simon's position as Earl of Underwood has shielded him from the harshest criticisms. In a bid to repair Anne's family's shattered reputation, Simon proposes a most practical solution—he will make her his countess and they will set about the business of producing an heir. But marriage is a beginning rather than an ending, and scandal has a long life. Old hurts and new family crises threaten their burgeoning passion, even as Simon finds himself more and more eager to submit to his strong-willed wife's every carnal command. When Anne's bitterest secret emerges, destroying their hopes for the future, Simon must learn whether he can offer his wife enough to bring Anne a lifetime of happiness—and just how completely he is willing to submit.
This volume contains two witty historical paranormal romances, now bundled together for the first time!
Seductive demons. Determined mortals. And a lot of the best kind of sin...
Damned if You Do: Lord Lambourne's sexual prowess has unfortunately condemned him to Hell for lust. But sharp and sultry Idared, the demoness assigned to punish him, is proving to be his greatest temptation yet. Too bad Lambourne's mortal fiancée and her awful violin are on their way to rescue him.
Hell and Hellion: Virginia Greening always loved the dash and dazzle of London society -- but after being jilted by the man she rescued from Hell, the pitying looks and backhanded whispers only leave her feeling left out. Worse, since her return she's started seeing demons lurking in the corners of every proper parlor. Her soul is off-limits to them, but they don't make for comfortable company.
Then one night incubus James Grieve strides naked onto a ballroom floor and asks her to dance. Miss Greening has nothing to lose, so she and her incubus are soon indulging in any number of passionate sins and pleasurable vices. Until James develops a most inconvenient soul of his own...
On the very outskirts of polite society, Millicent Harbinger has always found a way to cover the gaming debts of her wastrel brother Duncan. His most recent losing streak is bound to ruin them, however, and her brother's solution is to arrange for Mill to marry the odious Lord Wart. In desperation, Mill decides to sell her virtue at a well-reputed brothel and kill two birds with one stone: she will have enough money to cover the debt, and her status as a fallen woman will dissuade Lord Wart from claiming her as his bride.
Jasper Goldeby, Marquess of Holder, takes one look at Mill's piercing green eyes and purchases her favors at double the asking price—a fortune that could support the Harbingers for life. The night Mill and Jasper share astonishes and transforms them both…and Jasper quickly realizes one night could never be enough.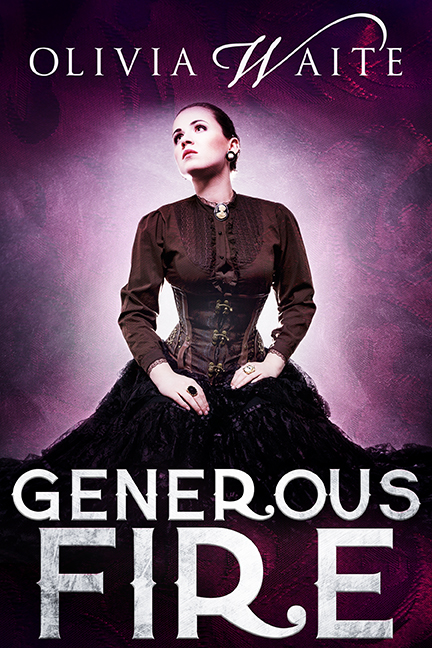 Everyone at the academy overlooks Latin instructress Carolin Tisdale on account of her plain gowns and severe demeanor. Her headmaster, however, is about to unravel a bit of her mystery. Mr. Topper has always been able to balance passion and propriety--but once a student prank brings Miss Tisdale to his attention, his desire begins to chip away at his resolve.
Miss Tisdale has spent years keeping her wayward impulses firmly in check, despite the temptations posed by the dark-haired headmaster. She clings to her control even as the thought of submitting to him makes her pulse race and her imagination run rampant. But when she agrees to help Mr. Topper test a mysterious new medical device--a machine whose effects are more pleasurable than pharmaceutical--she comes to realize that self-control and sexual satisfaction are not mutually exclusive after all.
The Best Worst Holiday Party Ever
A bright, sparkling holiday romance about two people in the wrong place at the right time ...
Isobel is a future sommelier in need of high-society contacts -- and she knows she'll find plenty at the annual holiday party for upscale law firm Luchins and Gupta. Too bad her lawyer friend invited her as a server, not as a guest. Too bad she didn't figure that out until she showed up in a gold cocktail dress and sky-high heels.
Owen thought being a forensic accountant would let him foil crime and uphold justice while still earning a decent salary. But so far the only criminal he's actually caught is his own firm's top lawyer. Now his career is on ice, and nobody wants to talk to him. Except a charming future sommelier in need of an introduction...
Sometimes the only miracle you need is a wine stain on a silk tie.